NCC 2022 Compliance requires:
Roof and wall assemblies where conductive cladding materials such as weatherboards, fibre cement or metal panels are fixed to metal purlins, rafters or battens "must have a thermal break, consisting of a material with an R-Value of not less than R0.2, installed at all points of contact between the external cladding and metal frame".
(1) Thermal bridging directly impacts the thermal efficiency of the building.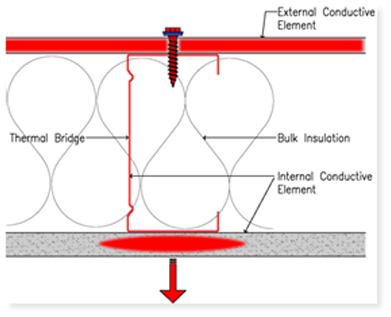 (2) Many materials used currently to meet the thermal break requirement of R0.2 are combustible and do not comply to AS1530.1.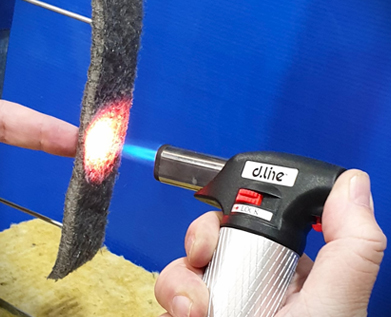 SLS Thermal Break insulation is tested (in Australia) to meet NCC 2022 requirements for both thermal and fire compliance.
R0.21 (at 8mm) to AS/NZ 4859.1, 2018
Non-Combustible to AS1530.1.
SLS Thermal Break insulation also manages moisture in 2 ways. It repels water but allows vapour to pass through itself preventing moisture from being trapped within the building fabric.
This is important for two reasons:
(1) When insulation becomes wet its performance is thermally compromised
and
(2) Trapped moisture can contribute to Corrosion Under Insulation (CUI) that will in time compromise the structural integrity of the assembly.
Until now, the building industry, its supply chain partners, insurers, designers and certifiers have struggled to find a compliant solution the wait is over.
Contact us to see just how easy and effective SLS Thermal Break insulation can be on your next project.